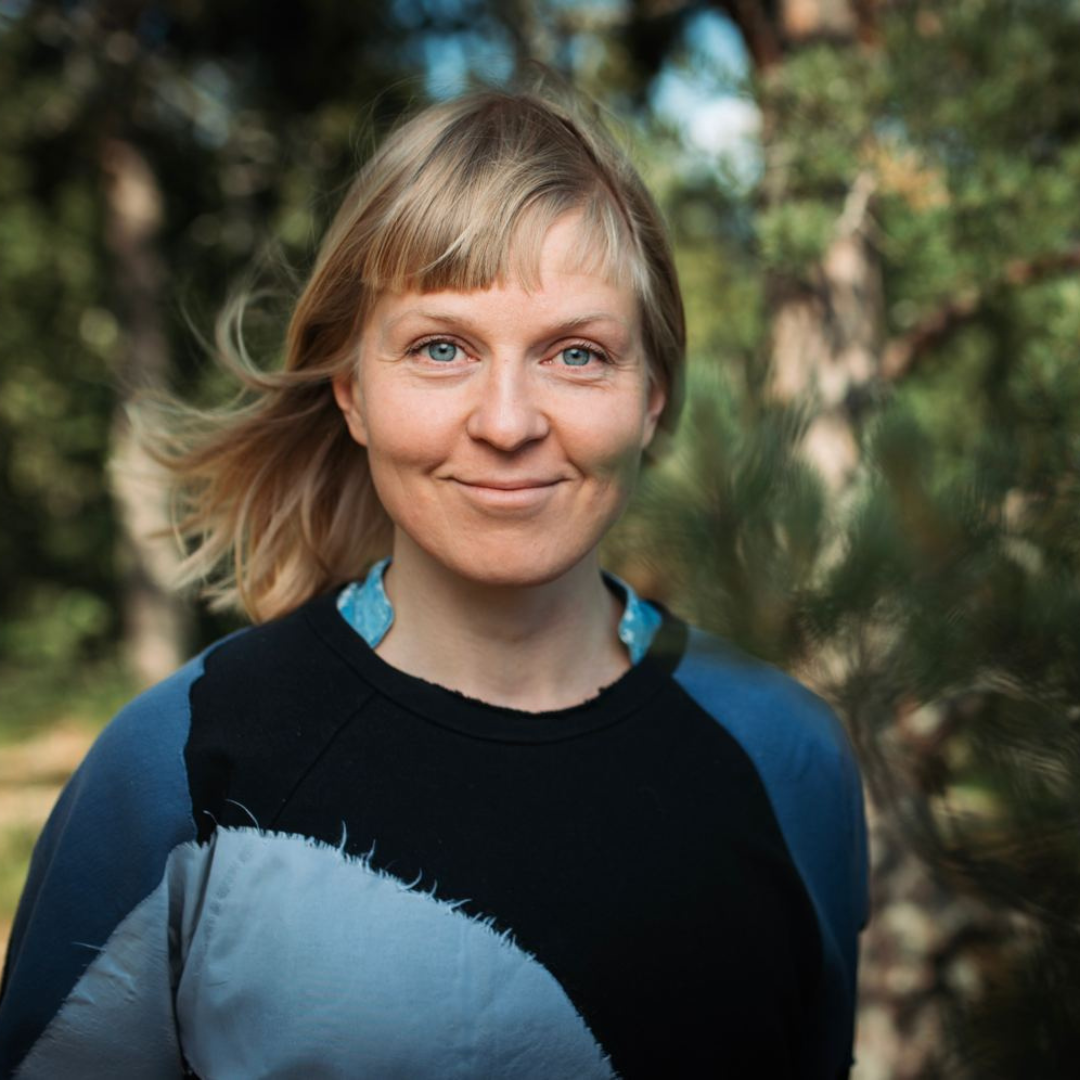 JAANA ESKOLA: ARTIST RESIDENCIES IN A TIME OF CLIMATE CRISIS
POSTED 22.11.2022
This November, in cooperation with the Association of Artistic Residencies of Russia (AiR of Russia), Reside/Sustain hosted an online discussion for organisers, curators, and managers of Russian art residencies. 
We invited Jaana Eskola, a cultural professional, environmentalist, and animal rights activist to share her expertise with the participants and talk about the topic Artist Residencies in a Time of Climate Crisis. 
In her talk, Jaana covered three pillars of the sustainable ecological residency program. She talked about sustainable practices and collaborations (with local community, national and international networks) and opened up different aspects of sustainability (ecological, social, psychological, and cultural), and shared the areas of action for art residencies from
CO2 footprint and sustainable daily practices, slow traveling, continuous learning to the importance of peer and team support, good management, and empathy – also between species.

Jaana's talk (in English) is available below. 
ABOUT THE SPEAKER:
Jaana Eskola (she/her) is a cultural professional, environmentalist, and animal rights activist with 7 years of experience in working at the intersection of ecology and contemporary art, with a specific interest in interspecies justice and animal ethics. HEr background is in Environmental Policy (University of Tampere, Finland) and Contemporary Art (Art School Maa, Helsinki, Finland). 
Currently, she works as a Project Manager for Helsinki-Uusimaa Regional Council, preparing an action plan for ecological transition in cultural and creative sectors in Finland, a collaborative project with the Ministry of the Environment and the Ministry of Education and Culture.
In 2020-2022, Jaana Eskola worked at the Saari Residence, Finland, maintained by the Kone Foundation where she developed and launched the Ecological Residency Programme. In Spring 2022, she participated in the Creative Climate Leadership Scandinavia training program by Julie's Bicycle. One of Eskola's ongoing projects is a collaboration with The Nordic Alliance of Artists' Residencies on Climate Action (NAARCA), which is also her legacy project for CCL Scandinavia. Within the NAARCA network, Jaana Eskola is looking into artist residencies as places to develop and test holistic approaches to sustainability and the potential of a residence network for creating platforms for radical cooperation to fight the climate crisis and biodiversity loss.